Laja is a forum for women, by women with women working with the single aim of empowering more women and making them become better versions of themselves.  We are not a Community or a Society, we are a Forum that strives to make an impact and an improvement in the lives of women around us.
Riddhi Doshi Patel is the Founder of Laja. She is a Child Psychologist, Behavioral Coach, Performance Skills Trainer, Counselling Psychologist,  Educator, TEDx Speaker, Entrepreneur, Wife, Mother, Daughter and many more things rolled into one. A self-made woman, she has always believed in being self-sufficient, sustainable and resilient in her mission to empower women from within and on the outside as well. She started LAJA when she saw how women who managed homes, finances and the day-to-day needs of the multiple members in the family; became shy and meek when it came to themselves, their skills or their likes. Riddhi Doshi Patel launched LAJA with the aim of helping such women overcome their inhibitions and become confident about themselves.
Laja started her journey in 2014, when Riddhi Doshi Patel, the Founder wondered why women who normally manage the home, finances, children, elders in the family, daily budgeting, housekeeping, medical requirements and many more things; would suddenly be at aloss when asked about themselves and their aspirations. Wanting to help such women find their own trueselves and their identities, Riddhi Doshi Patel started LAJA. Initially the going was tough since women would question the need for such a forum among the many women centric forums.
Over time they realized that LAJA is not just a meet, greet and make merry kind of a forum; it was and still is a forum where women come together to discuss aspects of their lives that they could not discuss with anyone else. Discussions on health, children's education, daily groceries, home décor soon gave way to discussions on mental peace, relationships, sexuality, entrepreneurship and more. Slowly women realized that after each meet, they went back home with something to think about, something to act upon, something to do for themselves and this is gratifying.
Thus, began LAJA's journey in 2014 and then in 2017, we held the very first Conclave for Women called TATVA – Empowering Women. Held in IIT, Powai, the conclave saw a wonderful gathering of women entrepreneurs, start-ups, mentors and influencers get together to discuss women's empowerment, women's growth and women's success stories
Laja now conducts monthly Coffee meets, Vocational Workshops, Seminars, Online Expert Talks and an Annual Conclave. We started with one chapter in Mumbai and now have two chapters in Mumbai – Central and Western Mumbai, Ahmedabad, and have launched in Pune and Delhi recently too.
LAJA is an ever expanding and growing team including women with skills and the passion to reach out to and help other women empower themselves. However, the main team comprises of 8 confident women
who are unique and special in their own wonderful ways.
Ashima Sethi
Ashima is a behavioral skills Trainer perusing her Masters in Psychology. A single mom to a beautiful eight-year old girl, Ashima runs a group for Single parents in Delhi where people from all across India come together to discuss their experiences.  The groups mission is to make Single Parents live with pride and self-respect. Ashima has seen the worst of human behavior towards single parents and especially single moms. She wants to change that and hence has joined Team LAJA to help as many women as possible accept life and hat it throws at them with
dignity and pride.
Dr. Bhavna Ambudkar
Dr. Bhavna Ambudkar is the LAJA Ambassador in Pune and represents LAJA with poise and knowledge. Dr. Bhavna is currently working as Professor in the Department of Electronics & Telecommunication Engineering and Dean Industry Institute & Alumni interaction at Dr.D.Y.Patil Institute of Technology, Pimpri, Pune.Bhavna is Ph.D in Engineering and currently doing research in the field of Education Technology. She has started a social platform Bhav-Van where women can express their feelings anonymously and get relief with suggestions/advice. She runs a platform "Shubham Karoti" with few colleagues to imbibe "values of Life" in people who are unaware about it. She believes and practices spirituality technically stating the co-existence of it in human nature.
Vandana Joshil
A Content Writer with more than 16 years of experience, Vandana is the voice of LAJA. She understands, interprets and converts all that thoughts of the core LAJA team into words and puts it on paper. Skilled as a writer, Vandana is passionate about her work and loves to bring to life the stories of women and their lives. A mother, wife, daughter, she believes her role as an individual and as a woman should not be forgotten or undermined.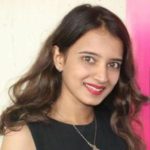 Darshi Sanghvi
Darshi is a young, talented and spirited young girl who has decided to follow her mentor Riddhi and stand on her own two feet at the young age. Between pursuing her study of Law and running TedEd for children under Rhyns, Darshi also works with LAJA and provides daily content for the LAJA forums on
facebook and the LAJA groups on Whatsapp.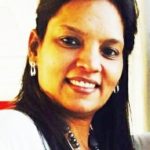 Tina Jain
An extremely motivated and a go getter person, Tina Jain is driven by her passion to make a difference. She always finds practical and insightful ways to achieve what she wants. Professionally an IB and CAIE trained lecturer for Business Studies and Economics, she loves mentoring her students with life skills. Multitasking and Communication are her natural strengths. A mother of two daughters, both excelling in sports, Tina feels that sports is the key to discipline in life. She lives to dance and travel. Her motto in life is "Work hard and party harder". She has been a part of LAJA from the time of its inception and she will be leading the operations pan India.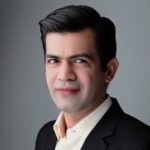 Kamal Jeswani
Kamal
 Jeswani is India's 1st Internationally Certified Financial Success Coach with a CFP and MBA in Finance. He conducts Financial Super Success seminars across India. He is the founder of Count Mint Financial Planners which provides solutions to people who wish to enjoy Financial Abundance for thier entire life.
He is passionate about learning & continuous improvement. He is our go-to man for all Marketing strategies and is our Marketing Consultant. 
Kamal
 believes in the need to enable women to take charge of their lives and wholeheartedly supports LAJA and all our initiatives.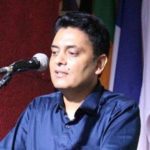 Sonu Bajaj
Educating, Empowering, Enabling, individuals, businesses, startups to increase their productivity for faster growth is Sonu Bajaj's forte. An experienced professional with over 25 years' experience of working across industries in the region as well as internationally, Sonu has always been a self-motivated entrepreneur. A well sought after Success Coach and Trainer. He is the founder of TakeOff Ventures, a dynamic marketing and strategic business consulting agency. He is also the founder of AwareRaho, a social initiative for creating awareness and educating and empowering masses on topics such as Parenting, Women Empowerment, Enhancing success and productivity for Professionals, Jobseekers and Startups. He has been closely associated with LAJA as Strategic Consultant and provides tremendous support and guidance to Team Laja for their initiatives, events and future planning.
Bharti Vania
An inspirational human, volunteer with the human society, eager to help all in any possible circumstances, hotel sales head personal by profession. An enthusiastic and hard working woman who is excellent as boss and as mother and in many different forms.
Julie Bhavesh Thakkar
Numerologist, Tarot card reader, NLP practitioner, Access bar Practitioner, Creative educator, Social worker. Her motive is to empower parents who are blessed with kids experiencing some diversity with the skills which she has for free.
Pooja V Sharma
Image Coach, Trainer, NLP & Access therapist, Personal Brand strategist, Associate with Mentor Me India. She loves to learn & explore new things.
Mamatha Shetty
Corporate Trainer, Counselling Psychologist, Special Educator, Healer -Therapist. I love reading and travelling.
Bhavna Mehta
A dedicated Teacher with 30+yrs experience and an Entrepreneur, honoured with many Awards by
TUPPERWARE INDIA over a period of 20 yrs. She has been a PR at Shiamak Davar International (India)
Pvt Ltd. (SDIIPL) for 11 yrs and offered valuable Voluntary Services at D. P. Y. A. High School (20yrs) –
Managing Events, – AKANKSHA NGO (8yrs), composed poems, written & directed plays for Inter – School
competition and won a first prize, – Anstrengung United, NGO for Street Kids – Teaching, Story-Telling.
She is a social worker and also a writer for the Visually Challenged college students. She loves animals
and is an ardent follower of Louise Hay's books.She is also a Numerologist and a Tarot – Numero card
reader.
Hemlata Bhagtani
16 years plus experience in Human Resources having experience over various industries. Passionate
about making difference in the lives of people. Seeing smile of hope on people's faces excites her and
brings immense satisfaction. Is an avid reader of books written by Dr Daisaku Ikeda and loves exploring
new places.
Dr. Kalpa Shah
Dr Kalpa Shah, Founder of The Healing Tree. She is a Homeopathic Consultant, graduated from
Smt. C M Patel Homeopathic College, Vile Parle. She holds 11 yrs experience of treating patients
of various acute and chronic complaints. She is a Counselor from St. Xavier's Institute, trained by
Father Fuster. She has further upgraded her Counseling skills through various modalities like
Hypnosis, Essential Redikal Healing and Access Bars. She is also an NLP Practitioner.
Anuja Singh
Having contributed to Different Industries and Powerful Corporate Houses including World bank funded Projects with Govt of Maharashtra as a Youngest joint CEO of the State. Holding a Degree of MBA in ABM from Symbiosis International University. But I found my True passion in working for women empowerment & Building strong futures for various comunities.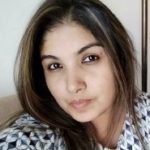 Supriya Kabra
Supriya Kabra is an dynamic, seasoned HR, OD professional and Soft Skills and Behavioral Trainer with over a decade of experience. She specialises in establishing complete customised, innovative and doable solutions. She has been awarded as Best Business Consultant and Innovative HR practices Award (at national level). She is Director of COSMIQUE CONSULTANTS, Founder – ENTRACO – an mobile app for complete employee management focuses on engagement, training and communication.
Priyanka Jaydeep Patil
Priyanka Jaydeep Patil is an artist by heart and a masters in industrial design by profession. Her work revolves around women centric design research and sustainability. She grew up loving art, craft, and theatre and turns out, she loves connecting with like minded people .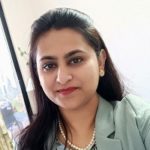 Minal Badgujar
An Engineering professor turned into soft skills trainer and soloprenuer. A Pranic Healer, an amateur painter, community helper, a loving mother are her few facets.
Jane is the founder of ZONECFO and a Financial Strategist. She is a dynamic, customer focused, result driven financial strategist and a mentor with over 10 years of experience working with individuals and organizations in the areas of finance. Jane is a financial strategist and facilitator. She is passionate about sharing her lessons with individuals and businesses to understand the basics of finances and how to be on the growth level. She has extensive expertise in working with diverse businesses and helping them put the Financial System and Processes in place. Her years of experience, business sense and entrepreneurship make her a wonderful mentor at LAJA.
Namrata is a Life Coach, Psychotherapist, Healer, Corporate Trainer, Relationship Counselor, Author, and Mentor. A regular feature with her advice columns in the news papers, Namrata has a whole body of work under her belt. Having worked with many Corporate, Schools, Collages and Individuals; Namrata has a vast experience in understanding human mentality. As a mentor to LAJA, Namrata shares her valuable inputs during the designing of programs, seminars and talks. Her keen sense of catching the pulse of the crowd has been a great boon for team LAJA.
For any venture to be successful, you need a great team and a wonderful set of people who support and encourage you. LAJA has the good fortune of having a wonderful team of supporters who not just believe in LAJA and it's team, but wholeheartedly support each and every initiative undertaken by LAJA.